You are never too old to learn a musical instrument. One of the more accessible instruments is the guitar. It is small enough to be portable and is quite affordable. You can learn by yourself in your room watching video tutorials or reading some musical tabs. If you want a structured learning program, you can look for guitar teachers in places like Las Vegas or anywhere near you. If you need the inspiration to play better, know that many frontmen play the guitar, too.
The term frontman refers to a band's lead singer. They are often seen as the face of the group and lauded for their vocal skills. But there are great frontmen who have dabbled in playing the guitar, as well. Here are some of them.
Bono
Led by Bono, U2 has been around since the late '70s. Bono's real name is Paul David Hewson. The nickname originated from Bono Vox, a Latin phrase that means a good voice. A friend gave him that moniker during the band's early years, and he has adopted it since. People identify the Edge, whose real name is David Howell Evans, as the lead guitarist of the band. But Bono does pick up the string instrument during their live performances, working on the rhythms.
Freddie Mercury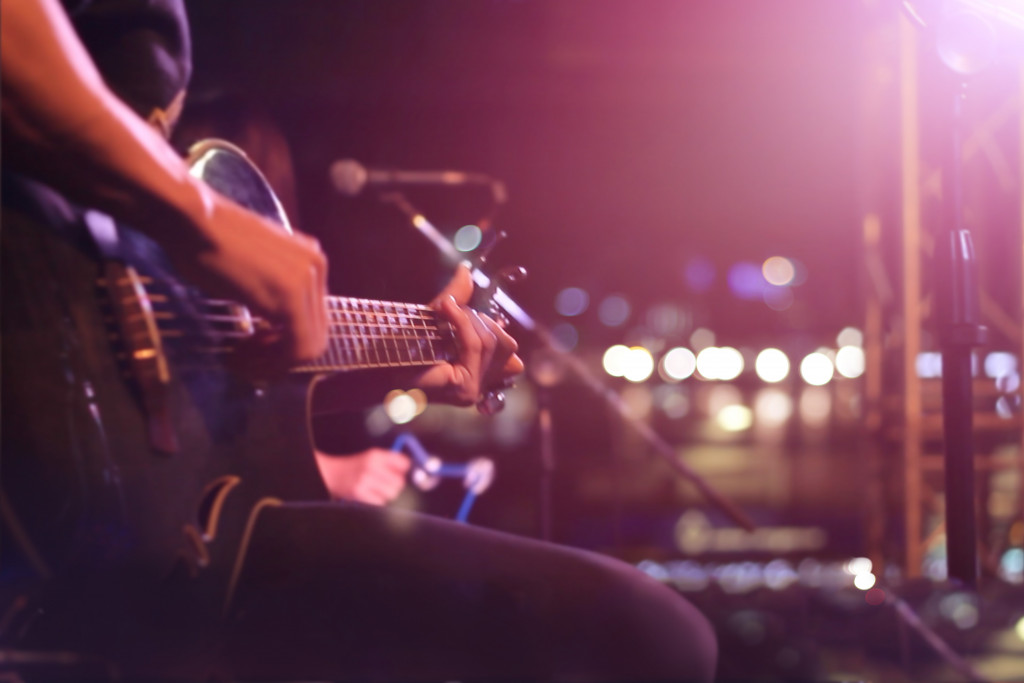 Queen would not have its reputation without the presence of Freddie Mercury. He is often cited as one of the best frontmen who ever lived. He sadly succumbed to AIDS complications in 1991. While a lot of people recognize him for his vocal prowess, Mercury rocked the guitar, as well. He recorded the vocals and played rhythm on the song Crazy Little Thing Called Love.
Ed Kowalczyk
The band called Live was popular during the 1990s. Their first album, Throwing Copper, produced the rock hits Selling the Drama and Lightning Crashes. Part of that success is due to Ed's distinct vocals, which fans describe as raw and powerful. Not only is he a capable singer, but he also carries tunes well with the guitar. Their music videos do not feature him much with that instrument, but he is credited as a rhythm guitarist in some of their songs.
Rob Thomas
Matchbox Twenty burst into the music scene in the late '90s with the song Push. They have since released other hits like 3 AM, If You're Gone, and Bent. Their singer, Rob Thomas, also did a stint as a solo performer in the early 2000s. He released his first solo album titled Something to Be in 2005, which featured the Latin-flavored song Lonely No More. Before that, though, in 1999, he collaborated with Santana on the Grammy-winning song Smooth. You will recognize his deep voice in their songs, with a lot of them having sad and somber lyrics. He breaks out the piano once in a while, and he also pulls out the guitar during live performances.
It is great to see these familiar singers showing another side of their musical talent. Their voices may be stuck in your head everywhere you go, but it is also nice to know that they can wear another musical suit.