Whether you're a small business owner or a corporate executive, fraud is a risk that you must take seriously. According to the Association of Certified Fraud Examiners, the median loss suffered by businesses due to fraud is $130,000. What's more, small businesses are just as likely to be victims of fraud as large businesses.
Types of Fraud
There are many types of fraud, and as both customers and providers, businesses can be susceptible to a variety of different types of fraud. Some of the most common include the following:
1. Financial statement fraud: This type of fraud occurs when business owners or executives falsify financial statements in order to make the company look more profitable than it really is. You may experience this when making deals with other businesses as prospective partners or buyers since part of scoping out prospective business partners is looking at their business' financial health.
2. Revenue fraud: This type of fraud occurs when business owners or executives artificially inflate or fabricate revenue figures in order to make the company look more successful. As a small business owner, you may experience this when your shop's manager embellishes your business' income records but it does not match the bank records. This may be done in conjunction with employee theft.
3. Purchasing fraud: This type of fraud occurs when business owners or employees purchase goods or services using company money for personal gain or satisfaction. One example is reimbursing fuel costs or ticket costs for personal trips declared as business trips.
4. Employee theft: This type of fraud occurs when employees steal money or goods from their employer. Usually, they take money out of the till, take home equipment, or get items from the stock. One example is when restaurant employees cook and eat food from the restaurant's inventory apart from the "family meal," or the food meant to be served to the crew.
5. Vendor fraud: This type of fraud occurs when business owners or executives are deceived by vendors into paying for fraudulent goods or services. You may experience this when you are buying fake or defective products unknowingly or are getting conned into getting services that do nothing.
6. Insurance fraud: This happens when someone fakes an insurance claim in order to get money from the insurance company. They might do this by saying they lost something, they were injured, or that their property was damaged when the truth shows otherwise. This can be done by employees, customers, and clients alike.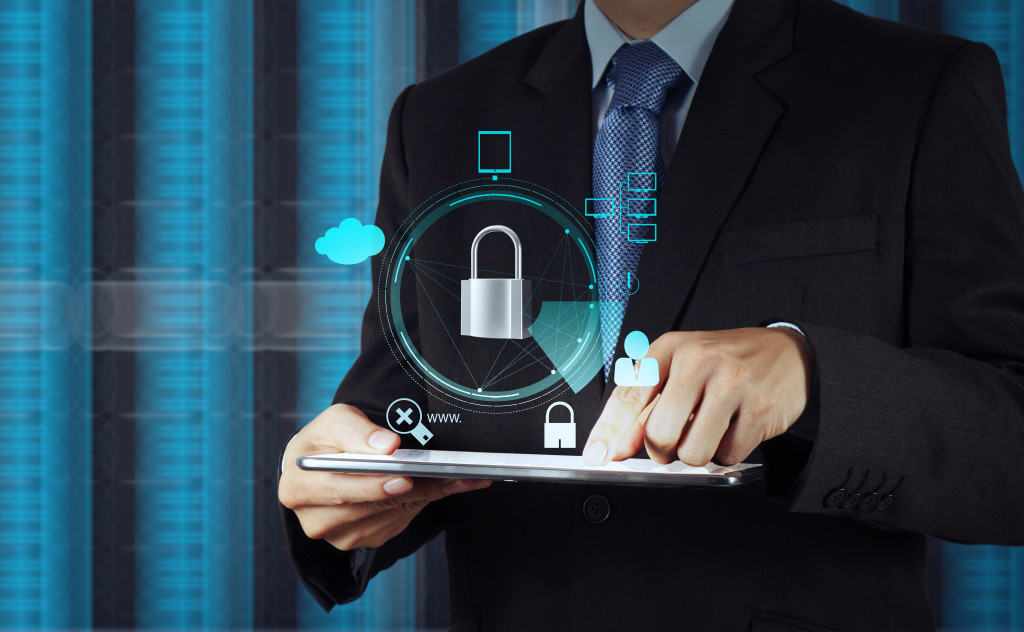 Tips to Avoid Fraud
Fortunately, there are steps you can take to protect your business from fraud. Here are four tips:
1. Know your employees.
One of the best ways to prevent fraud is to know your employees. Conduct background checks and reference checks on all new hires, and take the time to get to know them personally. Be on the lookout for red flags, such as financial problems or a history of criminal activity.
2. Implement internal controls.
Internal controls are procedures and policies designed to prevent and detect fraud. Examples of internal controls include requiring pre-approval for all expenses over a certain amount, separating duties so that no one person has too much control over one area of the business, and performing regular audits. If implementing internal controls for customers, make sure to keep investigations and controls private as much as possible to avoid giving customers the feeling of being distrusted.
3. Educate your employees.
Make sure your employees know what constitutes fraud and what the consequences are if they're caught committing fraud. Provide training on how to identify and report suspicious activity. And make it easy for employees to report concerns by establishing an anonymous hotline or email address where they can voice their concerns without fear of retaliation.
Additionally, it is also important for them to know how to spot fraud being done by customers or business partners. Reward them for reporting these.
4. Insure against loss.
Even if you take all of the above steps, there's always a chance that your business could still be victimized by fraud. That's why it's important to insure your business against loss due to fraudulent activity. Talk to your insurance broker about adding fidelity coverage to your business insurance policy.
5. Always have a consulting legal professional
As part of being a business owner, you should consider employing the services of a legal professional like an attorney. That way, you can always have someone to help you see fraud, make decisive actions, and guide you on what to do. Each lawyer may have their own specializations, but you can still use their networks to contact lawyers with other specializations, such as personal injury lawyers or compensation lawyers.
Final Thoughts
Fraud is a serious risk that all businesses must take seriously. Fortunately, there are steps you can take to protect your business, such as knowing your employees, implementing internal controls, educating your employees, insuring against loss, and having a legal professional ready. By taking these steps, you can help keep your business safe from fraudsters looking to take advantage of unsuspecting businesses like yours.