There are roughly about 74 million children in the US, many of whom are entering the age where they have to go to school. Each willing young learner is looking for their steps in the world of education, and many are eager to explore the world around them. As a budding entrepreneur, you might take some interest in this particular sector.
There is a lot of potential business growth in catering to young learners in the US. About three million students enrolled in early education in the US alone, and millions more will enroll next year and many years after that. This is mainly a need for many parents, and it's up to you to supply this need. But the question is, where do you start? Here are the ways you can create a school for young learners in the US.
Non-Profit or Profit?
The first thing you should consider is whether if your school for young learners is profit or non-profit. Non-profit can cater to all kinds of younger students and can be cheaper. However, it means that you have to get the government involved. For-profit schools are expensive, but they are easier to maintain since you're not relying on government funding. In this article, we will be concentrating on starting a for-profit school for young children.
Look for Investors
Starting a private school can be costly. It's expected that you'll need about a million dollars to create one. However, this number is primarily estimated for schools that offer K-12 education. As a school whose goal is to cater to younger learners mainly, you'll probably have to spend less than the expected amount. But this doesn't mean that you shouldn't look for investors. Starting your school will be costly, and you shouldn't shoulder all the costs alone.
There are many ways you can look for investors. You can start with family members and friends. You can also contact some other entrepreneurs interested in the industry. Talk to them regarding your idea and ask them if they are willing to be a part of your business. If they are interested, give them a share of your school and provide them with a position on the board of directors. If you can't find any investors for your school, then you should consider getting a franchise instead.
Getting a Franchise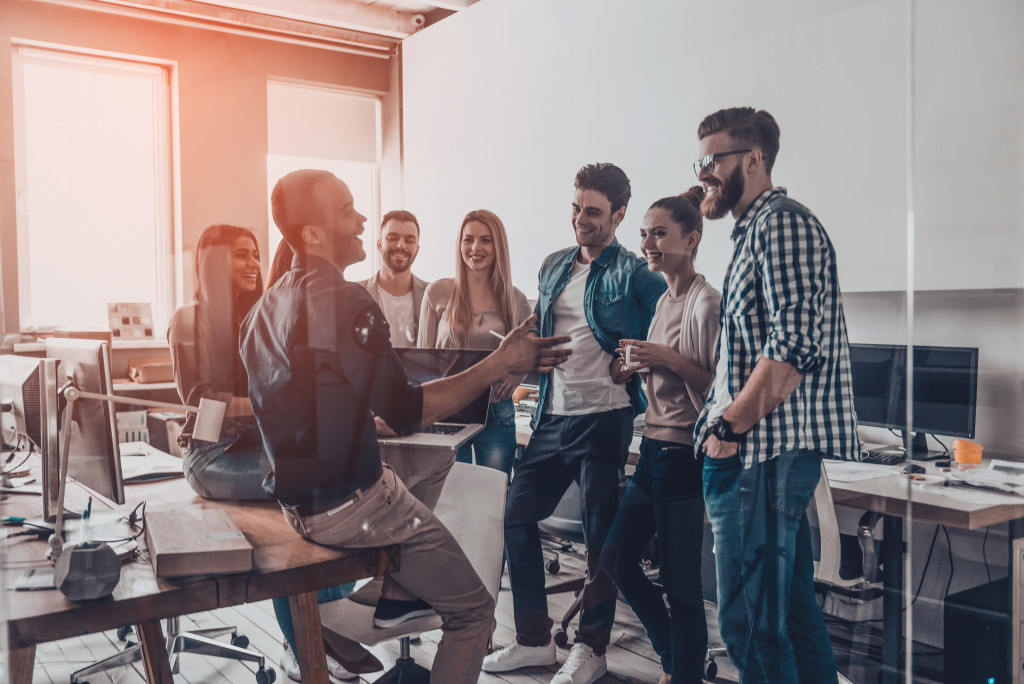 Getting a franchise from well-known schools is one of the cheapest ways to start your school in your neighborhood. There are many well-distinguished schools that you can apply for a franchise. However, these schools might ask a lot from you. Some less distinguished schools may offer you a franchise for as low as $50,000.
Once you've signed up for a franchise, they will technically do the heavy lifting for you. They handle the setup for your school. Train your employees and teachers how to manage and teach children. And even give you equipment to cater to these young learners. So you should only worry about the administrative side of things during the first few years of your franchised school.
However, you should know that there are instances where they might ask you whether you have a space to build the school. In these instances, make sure that you do have space. They'll tell you in advance before signing the contract, so make sure you tell them beforehand. If you don't have the land, they might ask you to invest in one before signing the contract.
Get Accredited
Once your school has been set up, you should start looking for ways for it to get accredited. Thankfully, as a school that caters primarily to young children, you have to get the essential accreditation for your school. However, for schools that have secondary and tertiary schools, there are many accreditations that they must first receive before they become a well-distinguished school.
You're going to need some accreditations if you want to become a legitimate school for learners, and getting this will take some time. One of your best bets to make yourself known is to bring international accreditation from countries as Singapore, Canada, France, and more. By having international accreditations, you can start catering to young learners all over the world.
If you plan to become an international secondary school in the future, getting accredited will help you transition. Furthermore, getting accredited will increase the number of clients you can have, which will then be converted to a steady revenue stream for years to come. It will also open up your school to teachers and experts worldwide. The benefits of getting accredited outweigh the cost, so make sure you do it when you can.
Here are some things you should know when starting your very first school for young students. It can be a challenging undertaking but know that catering for young learners in your school is one of the best and fulfilling professions you can have.